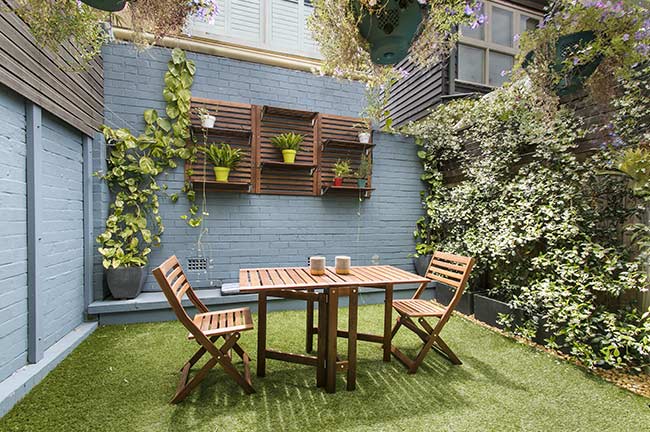 Modern front wall tile designs in India play around with the wall cladding options along with the décor. While the simple front wall design in Indian houses varies according to geography and culture, it invariably includes various décor elements. Urban houses often use multiple front elevation tile designs for décor and sturdiness.
The front elevation usually comprises the ground to roof walls over the main entrance door, the windows, and the sit-out (porch/veranda). This article presents multiple modern and simple front elevation wall design ideas.
Role of House Front Elevation Tiles Designs
House fronts are always special when planning interior and exterior decoration. Even if your house has the most exquisite furniture and design on the inside, the exterior portion is equally important. Designers create offbeat house front elevation tiles designs to give a grand look to the entranceway.
3D styled front wall elevation tile design and a stone cladding texture are immensely popular in all parts of India because they seem to give an all-weather classy look with minimal maintenance.
Determining Front Elevation Design for your House
Some planning is necessary when working on the front elevation design for your cosy home in India. You may pick something modern, yet simple, classy, yet affordable and makes a good first impression. Some of these guidelines may help you quickly determine the front elevation design:
The design should gel well with the rest of the surrounding landscape
Is your home having a classic, vintage look or does it seem more contemporary? The elevation should complement the overall aesthetics of your house
Evaluate the materials that you intend to use for the front elevation
The colours that you choose for the elevation should fit in well and blend with the overall design and architecture
The lighting should be soothing and enhance the overall visual of the house
Component of Front Elevation
Entrance Door : The first impression has to be the best. Plan your entrance door such that your visitors look at it in awe and get a stylish welcome. The landscaping, walkways and roofing may look pale unless you design an exotic main entrance.
Windows : Windows help in shaping up the appearance of the home and how the structure looks to the external eye. Windows connect the interiors to the exteriors and the natural world. Windows allow air and light while safeguarding against harsh weather.
Porch : The front port should match the architecture and design of the house. It should not look like an outlier.

Advantages of House Front Elevation Tiles

Tiles for external walls provide stability and strength to the outside of your house. External wall tiles protect your house against pest infestation. They are also environment friendly as they are made of earthly elements.

Classy look at affordable cost
Easy to clean and maintain
Resistant to scratches
Protect interior walls from fungi
Protect exterior walls in all weathers
Reduce the cost of exterior wall painting

Points to Note While Planning Front Elevation

An elevation is a type of view of a house as you would see from the front. Architects consider the floor plan and front elevation while selecting the design and material for elevation wall design.

With a plethora of options to choose from, it is natural to be overwhelmed while selecting the right front elevation wall design tiles. What would be the best design and size for the main gate wall? Here are some pro tips about the tiles design options available, for you, in the market for modern front walls.

The tiles should match or at least complement the colour used on the exterior of the building
Surface texture is not a priority but good to have
If you want the tiles to stand out, you may opt for bigger-sized tiles, if everything else blends.
Refrain from using smaller tiles in smaller areas

How to Choose Exterior Wall Tiles?

Your visitors see the exterior-more specifically-the front elevation first. The most practical way to keep your exterior and/or front elevation, fresh and refreshing is to use exterior tiles. Exterior tiles come in different shapes, sizes and materials. Some of the commonly used materials for tiles:

Wood Planks :

Stunning, exemplary designs for a classic, rustic, rough, and tough look. Glazed vitrified tiles (GVT) offer the sturdiness of stone and looks of any wood you want for the simple front wall tile design.

This classic wall tile design is immensely popular, and you can create a pattern very easily on thefront to give the house a warm and cosy look.

Rock Texture & Colour :

You can have the stone finish with the GVT, and full body vitrified tiles. Full-body vitrified tiles are as sturdy as natural stone and can offer the rustic and natural look you are aiming for. Additionally, manufactured tiles are better and easier to install than natural stones due to lower weight.

Ceramic :

Ceramic tiles offer the most diverse range of designs for any purpose. You can also choose between glossy and matt finish of the tile. Ceramic tiles are light and easy to cut. They come in a wide range of styles and colours.

Various design options of Ceramic tiles:

Glossy Natural Prints :

Suitable for most floor and wall applications due to their design variety, these tiles are most common for any theme.

3D Embossed :

These tiles designs work best for walls as the 3D design offer unique appearance and feel for the space

Digital Coordinated Tiles :

This style consists of a set of different tiles coordinated to create a mural on the wall.

Which Tiles are Best for Elevation?

Natural Stone Wall Tiles :

Textured stones can be used to give an elegant outdoor look. Such tiles are architects' prime choice because of the texture's timeless appeal across generations and geographies.

Beautifully coloured and designed wall tiles will most certainly make an impression on your visitors and leave them admiring the marvellous finish of your home elevation.

Wood Plank Tiles :

Tiles with wood texture give an exotic look to the exteriors of your house, and are strongly recommended for home exterior elevation. These tiles have a texture matching that of natural wood thus giving them a conventional look. You may choose from a wide variety of traditional wood grains and a variety of colours such as dark walnut, light ash, and different shades of grey and brown.

If you love nature and appreciate aesthetics that blend with the environment, you may recreate the effect using these tiles. The cost of maintenance of these tiles is abysmally low.

Brick Tiles

Brick walls give a legacy look to your exterior elevation. These tiles are available in impressive colours such as terracotta and brick texture to give a near-real bricked appearance. Brick tiles give a sense of warmth to your home. Brick accent walls are trending and appeal to almost everyone.

Patterned Tiles :

The options in patterned tiles are mind-boggling because the number of permutations and combinations of patterns available in tiles can give you a plethora of options to choose from. Your imagination is the limit while planning your front elevation. You may design a unique pattern that comprises different tiles for large areas or accent walls to give a modern, stylish look. Geometric patterns, sober colours, abstract art-name and you get it in this category.

A well-thought-out design with some innovative mixing and matching can make your front elevation exciting, appealing and inviting. Your home will be an exquisite piece of beauty if you pick and select one of these ultra-modern options that come at affordable rates. Elevation tiles, with natural textures, are becoming increasingly popular and can transform your house into a spectacular sight in the neighbourhood.

Frequently Asked Questions

Tiles are sturdier and perform better against the weather than paint. Further, specific kinds of tiles can offer temperature and noise control effects inside the house as well. While tiles are highly functional, they are also good for front wall design. 3D elevated wall tiles have been a popular choice in this application for a long time.

You can use ceramic, vitrified or glazed vitrified tiles for exterior walls. However, if you are looking for temperature control SRI tiles are the option for you. All three types of tiles work well for external walls. However, your choice may be guided by the looks and aesthetic theme you want to follow plus your overall budget.

Your choice for the front elevation tiles will depend entirely on the design you want to create for your house. You can use ceramic, vitrified, glazed vitrified or even porcelain tiles for the house front wall and porch.