Know Everything About H & R Johnson
In 1958, H & R Johnson (India) was established, quietly embedded in various aspects of your life. With a rich heritage of over 60 years, we are among the largest players in India today for lifestyle solutions with a wide range of offerings through tiles, bathroom products, and engineered marble and quartz.
Our Vision
Improving lifestyles of our customers by providing innovative products & services
Core Values
Honesty, Integrity & Fairness

Team work

Innovation
People as a source of our strength

Passion for excellence

Entrepreneurship
India's Most Integrated
Tile Manufacturing Company
H & R Johnson is India's most trusted tiling brand and we hold the responsibility of imbibing the brand value & trust in every product we manufacture. For that very reason, our Felspar Mines are self-owned & the soluble salts die, punches & inks are manufactured in-house. All this, so as to keep every promise of quality assurance H & R Johnson makes to you.
Manufacturing Excellence
Johnson has the most modern manufacturing units across strategic locations in India. Our manufacturing facilities employ the best technology from world leaders in tile manufacturing equipment. All our plants are ISO compliant with both 9001 and 14001 certifications as well as OHSAS 18001 certification.
Sneak Peak into Tiles Manufacturing Plants in India
To ensure the accessibility of the best across India, H & R Johnson has over 1,000 exclusive dealers and over 10,000 sub-dealers, 35 branches, and many House of Johnson wall tile & floor tiles showrooms. More importantly, the brand offers after-sales support at your fingertips, with a Pan India customer service.
NOTE: Map Not to Scale
City locations and the boundary is shown are indicative and should not be used for any geographical references.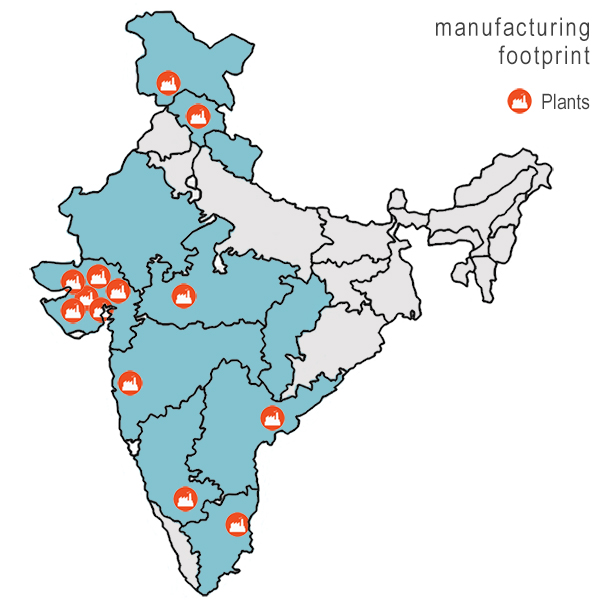 Global Network
We are everywhere. To make a statement as bold and affirmative as this won't be far off the mark.
Take a Look at Johnson Tiles Company Details
H & R Johnson (India) is expanding its operations across Sri Lanka, Bangladesh and Nepal. We take pride that the Johnson brand name is globally associated with high-quality design-led products, especially wall tiles & floor tiles.
BANGLADESH

UAE

SOUTH AFRICA

SRILANKA

NEPAL
Going
Green

is our second nature

The pressure on natural resources is increasing day by day. jeopardizing the future of our planet, and the human race itself. The onus lies on the shoulders of corporate citizens to act responsibly.

Fulfilling this responsibility, we at Johnson have initiated several measures, both big and small. As a part of our Vision & Mission, we promote energy conservation by reducing the unnecessary use of precious natural resources. Towards this, we increasingly use green fuels like biomass energy and wind energy. We also leverage local resources and keep manufacturing and distribution local to cut down on fuel consumption wasted in transportation.

Our initiatives in energy conservation have been awarded by the likes of Gas Authority of India Limited (GAIL), and the Bureau of Energy Efficiency (BEE), Ministry Of Power, Government Of India. But the biggest reward is the thought that we are leaving the planet behind for our children like the way we found it. Pure and green.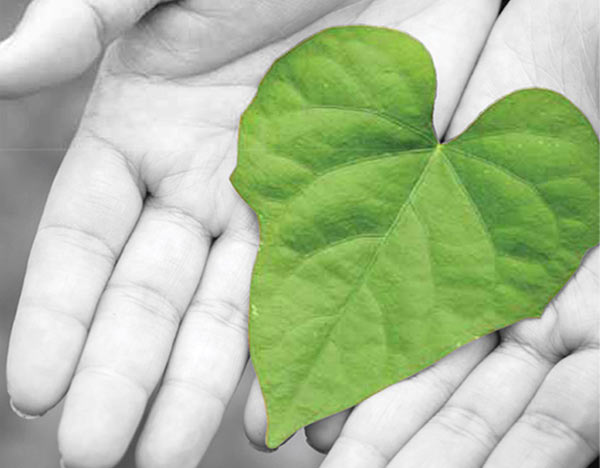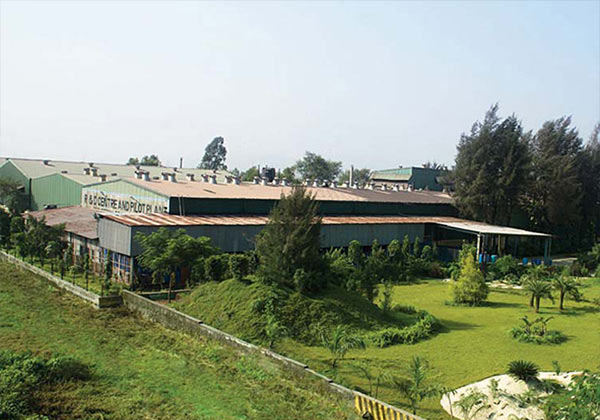 Industrial Products & Natural Resources
Industrial Products & Natural Resources Division of H & R Johnson (India) has scientists & researchers working continuously to develop technologically advanced innovative products that help us maintain our technological edge. The foundation stone of our IPNR division was laid in 1997 in the form of the Central Technical Department for Ceramics (CTDC).
The division has now evolved into a full-fledged unit with many innovative products for industries in various sectors such as ceramic tiles, sanitary ware, insulators, refractories, industrial batteries, plastic industry, construction industries, etc in its portfolio.
IPNR has also diversified its focus now to natural resources which are crucial inputs for the economic viability of ceramic companies being highly raw material intensive.
Research & Development
The culture of quality and service at H & R Johnson (India) is today furthered by our technological adeptness.
Our plants are state-of-the-art. Our R&D facilities already have a foot firmly planted in tomorrow and our people across the business ecology are electronically empowered.
Our Research & Development Department is future-ready. Our R&D Centre located at Pen is approved by the Department of Scientific and Industrial Research, Government of India. Our R&D Dept. keeps a strict eye on every aspect when it comes to delivering quality. Our products undergo regular quality tests. Stringent quality tests are also carried out on raw materials like clays, minerals, chemicals, and pigments we procure from the large network of vendors and suppliers, both from India and across the globe. Geologists regularly do on-site testing at the mines from where raw materials are procured.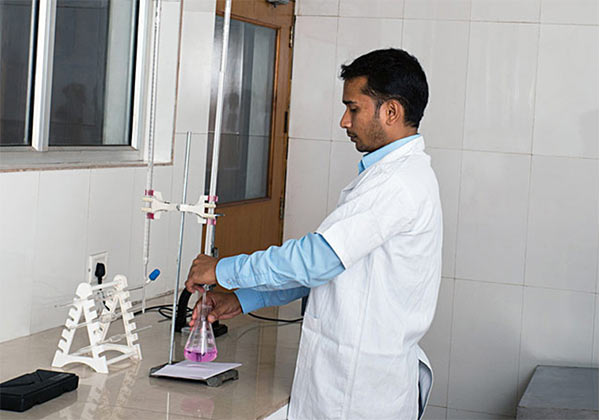 Certification
Johnson's Germ-Free technology is made using anti-microbial compound which punctures the cell membrane and kills the microbes. This property remains active across a wide spectrum of microbes for the entire life of these tiles.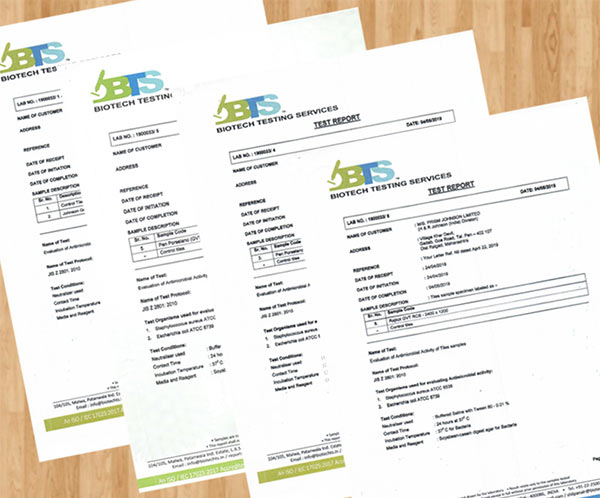 ISO - 9001:2008
For implementing a Quality Management System for the Manufacture and Supply of Ceramic Tiles.

ISI Certified
Johnson's Karaikal plant products are ISI certified as per IS;15622

OHSAS-18001
For implementing an Occupational Health & Safely Management System for the Manufacturing of Ceramic Tiles.

ISO-14001
For implementing an Environmental Management system for the Manufacturing of Ceramic Tiles.

Member of India Green Building Council

A mark of guarantee that the product which received the GreenPro certification is environment friendly throughout its life cycle. Helps an environmentally conscious customer to make an informed choice to buy eco-friendly products.
Patents
| Sr. No. | Title | Generic Names | Patent No. | Status |
| --- | --- | --- | --- | --- |
| 1 | A Frit and method of manufacture the same. | Glass Frit | 268566 | Granted |
| 2 | A method for the manufacture of aqueous solutions of metal complexes for the high temperature colouring of vitreous glass ceramic tiles. | Soluble Salt | 197957 | Granted |
| 3 | A method of manufacturing ceramic tile and the ceramic tile prepared there from. | Antistatic Tiles | 251411 | Granted |
| 4 | Inorganic Antimicrobial nano composite powder and a method of manufacturing the same. | Antimicrobial Powder | 298939 | Granted |
About Prism Johnson Group
The confidence that we exude comes from the backing and business leaders of our company Prism Johnson Ltd, one of India's leading building material conglomerate. Besides H & R Division (India), Prism Johnson Ltd also has two other divisions- Prism Cement division with a range of cement products and Prism RMC (India) division which is among India's leading brands in the ready-mix concrete and other concrete solutions space. Ardex Endura (India) Pvt Ltd, our JV with Ardex group of Germany is among the leading player in tile adhesives and grouts and also offers waterproofing and other construction chemical products.