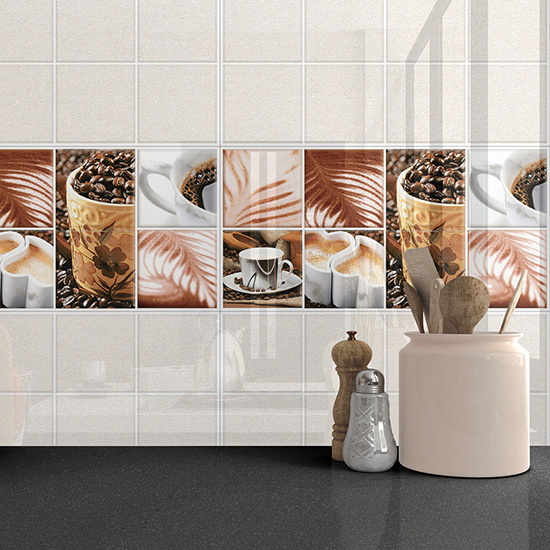 Here, cleanliness and appearance are of utmost importance. The selection of tiles for our living areas, such as bathrooms, kitchens, feature walls, and elevators, can be very challenging. We must be careful when choosing the size and kind of tiles for each room because, in addition to beauty, utility and longevity are crucial considerations when choosing wall tiles. The ideal option for bathroom wall tile would be:
Easy to clean
Tolerant to water condensation
Synchronous to available space and light
Various Wall Design Options with Tiles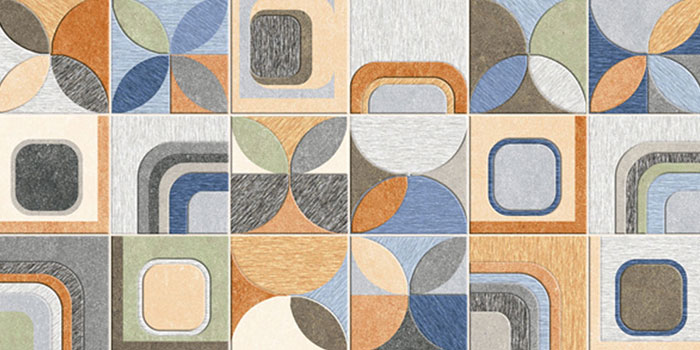 The accent wall or elevation tiles a significant impact in both residential and business environments. A TV back wall, a highlighter wall in the dining room, or a wall in a hallway where picture frames, honours, and certificates are hung can all be worked on in residential areas.
These residential wall tiles must be strong, resistant to the elements, simple to install, and aesthetically pleasing to complement your design aesthetic. You can choose 3D wall tiles, wooden finish tiles, stone wall tiles, decorative wall tiles, or digital wall tiles to transform your home's atmosphere in an instant:
Add artistic impressions with large size digital tiles
Natural hues with stone and wood finish tiles for walls
Add purity of white with glossy white ceramic tiles
Digitally coordinated tiles for creating specific marks
Large mural size tiles for the luxurious classic look to your living room
To add a special touch that supports the entire ambience, choose Johnson wall tiles with natural stone, comfortable wood, geometric designs, floral, and abstract themes in a variety of colours, tints, and finishes.
Similar to bathrooms, where stains are a common issue, the kitchen is an area where stains are a problem, so choosing the right tiles for the space depends on their size, surface finish, and ease of maintenance. We advise using floor tiles that are scratch- and stain-free, as well as wall or dado tiles are simple to clean.
Office Space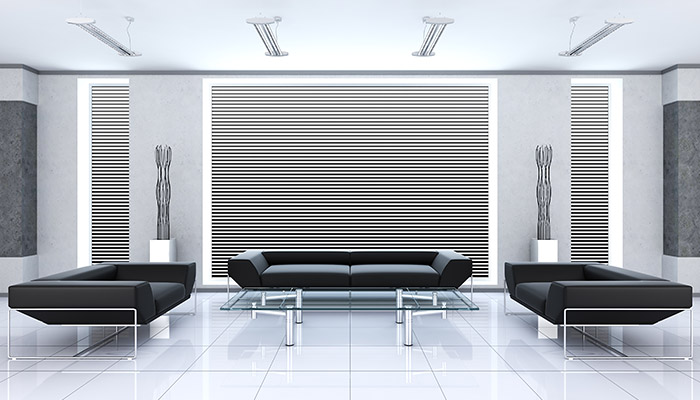 are available in a variety of styles, textures, and colours to meet the needs of a stylish yet functional workplace. Everyone dreams of having office tiles since they are reliable and can handle a lot of foot traffic. The sizes of these tiles vary. Some of the most popular office wall tiles include ceramic tiles, murals, digital wall tile combinations, glazed vitrified tiles, and natural tiles such as terracotta or wooden texture.
Outdoors Decor & Cladding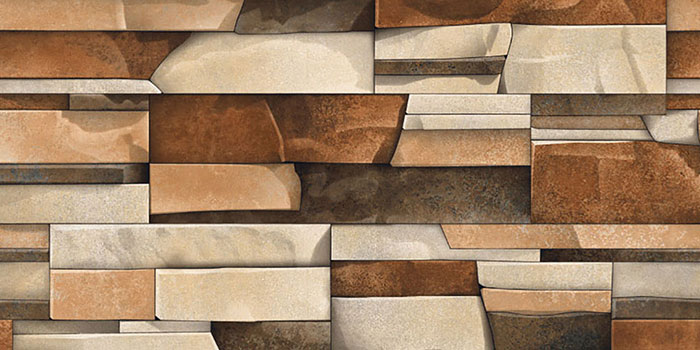 Outdoor tiles are a simple way to update the look of your home or business's exterior. Even in the face of difficult environmental circumstances, our exterior tile collection can provide in terms of appearance and longevity. Exterior wall tiles are a simple way to refresh the look.
In the outdoor tiles category, there are a variety of styles to choose from, as well as various sizes.
Following are just a few of the popular outdoor tile options:
3D elevation tiles
Natural looks such as stone wall
Ceramic Moroccan tile
Cool SRI tiles
Kitchen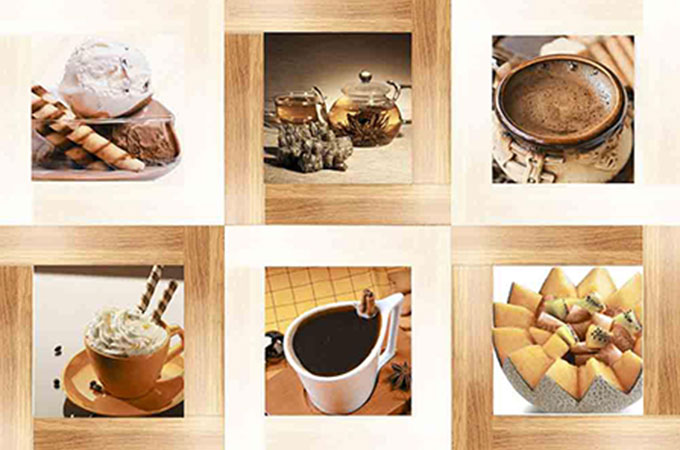 Create a sleek, contemporary, and beautiful kitchen with coordinated digital kitchen tiles. Our newest kitchen tile design a clean and healthy atmosphere in your home. The most common forms of kitchen tiles are 3d and modular kitchen tiles, which are distinguished by their texture and designs. The most widely used tiles in the kitchen are germ-free kitchen highlighting tiles, which come in a variety of sizes and colours.
Living Room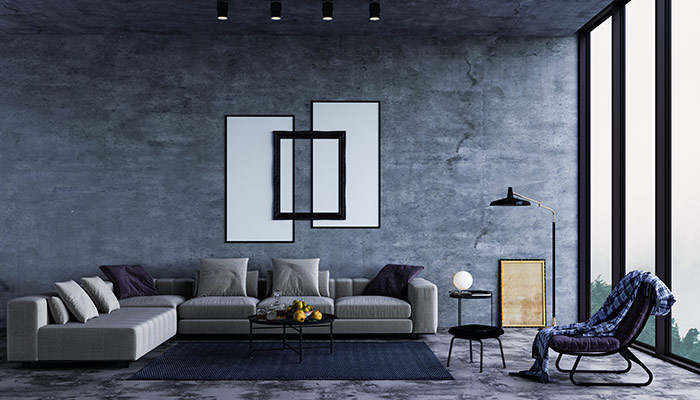 With such a diverse selection, living room tiles may give your home a modern feel. Colours, patterns, designs, materials, finishes, sizes, and forms are all available for these tiles. Polished Vitrified tiles, which are made from a variety of materials, are the most popular in this class due to their longevity.

These tiles come in a variety of finishes including:
Matte Finish
Glossy Finish
Polished Finish
High Gloss Finish
Rocker Finish
Punch Effect Finish (3D texture)
Lapato Finish
Satin-Matte Finish
Metallic Finish, etc.
Ceramic tiles, glazed vitrified tiles, 3d wall tiles, digital prints, and many more are the most popular living room tiles.
Bedroom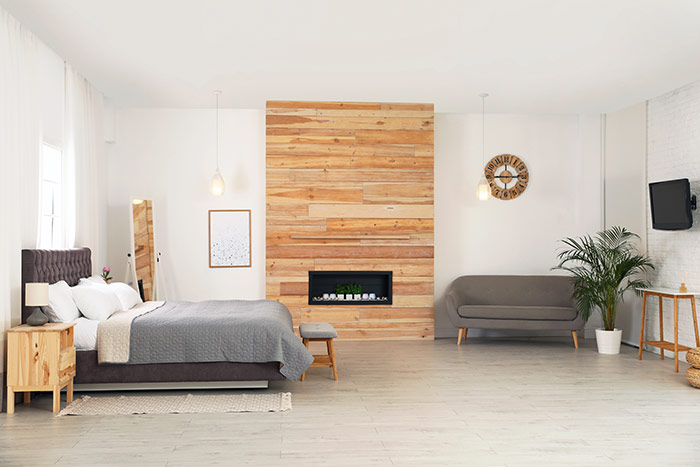 HRJ bedroom tiles are available in several styles, ranging from detailed and appealing to beautiful and opulent. There are a variety of sizes of bedroom floor tiles available. Ceramic tiles, glazed vitrified tiles, 3D wall tiles, digital prints, natural-looking tiles, and a variety of additional bedroom tile options are all available. The bedroom should be a relaxing space, thus choosing the proper tiles is essential.
Bathroom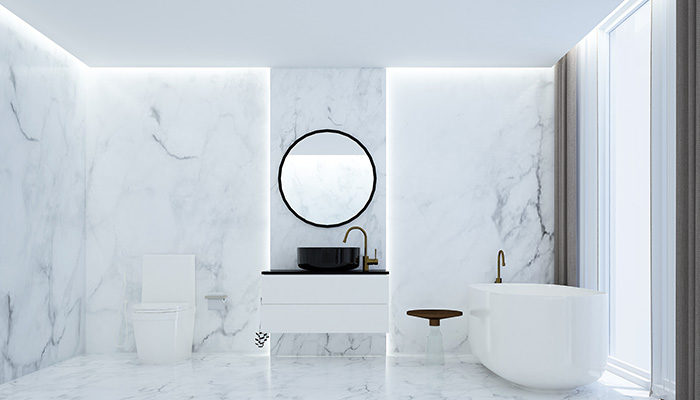 HRJ's modern bathroom tile collection is designed to give your bathroom a stunning appeal. Bathroom tiles come in a variety of materials, including vitrified tiles, ceramic tiles, and full-body tiles. Choose from a variety of anti-skid and germ-free bathroom tiles from the latest bathroom tile designs
Ceramic tiles offer the variety and quality for you to create any space as per your taste and personality. At the same time ceramic tiles can keep your decor expenses within budget as they are usually cheaper than natural stone. Ceramic tiles are also more durable than traditional floor and wall materials. Creating shades of different colours or having a simple two colour contrast, ceramic tiles can support your creativity.
So, why not explore the range of ceramic tiles now and find the ones most appealing to your taste?
Frequently Asked Questions
No approach is "correct." It is not true that totally tiled areas are superior to partially tiled areas. Ideally, under Indian conditions you should tile your bathroom walls up to 7 feet. But a fully tiled bathroom wall is even more effective against water splashing. The fact that material costs will be lower as compared to having fully tiled walls is one of the main advantages of part-tiling bathrooms. When you tile only half the walls in a bathroom you risk moisture and water absorption on them which can leave them stained, or worse, lead to precipitation behind the tiles.
The ideal wall tiles for interior walls are glazed ceramic ones because they are simple to keep and clean. Polished Glazed vitrified tiles are better for places like the kitchen and bathroom that see a lot of wetness and bacteria because of their resilience to those things as well as stains, fire, and dampness. Additionally, these are sturdy and clean because they don't attract dust or grime.
Tile design and finish vary based on the popular demands in different areas. So, it is unlikely that you will find a colour which is completely repulsive for use in homes. However, you need to consider your home or office interior concept for the answers. For example, a modern appearance may require a combination of colours such as black and white marble texture, grey and green, white with beige, plain white and plain grey, and so on. The best tile colour for you will be the one which you find soothing and easy to live with day and night.