Choosing tiles for your bathroom remodelling project is no longer as straightforward as it once was. It's easy to become overwhelmed by the amount of design, shape, colour, and texture options available. Tiles were once primarily installed for their functional benefits (water resistance, durability, and ease of maintenance), but their aesthetic impact is equally as significant as their utility.
As a result, manufacturers have broadened their offerings to include truly distinctive models for homes. With the help of our experts, we've identified the best bathroom tile trends to watch in 2022. The finishes, colours, shapes, and patterns are all important to them.
Graphic Tile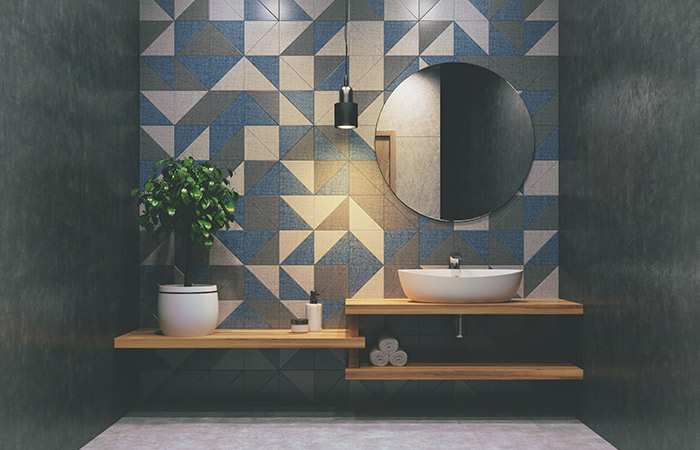 It's the perfect accent tile for any area, whether it's on the floor or on the wall! The beautiful patterns available for these tiles will entice you in and grab your heart, whether they are in soft subtle tones or harsh contrasting colours.
Graphic pattern tiles can be found in a variety of places, including your bathroom, ranging from subway tiles to ceramic. Encaustic ceramic tiles are now the most popular choice for people with patterned tiles, but porcelain types are following suit.
Matte Finishes Tiles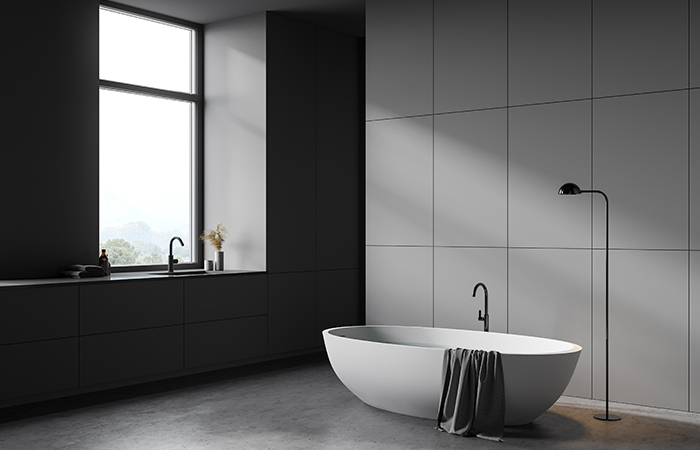 In this modern bathroom, the matte charcoal grey tiles add a sophisticated touch.
Matte finish tiles will continue to be trendy in the coming year. Smudges and watermarks are less visible on matte tiles than on glossy tiles. Because matte finish tiles are not known for reflecting light, make sure there is enough natural and artificial lighting when installing them.
Matte finish tiles are a great choice if you want subtle elegance with an air of refinement.
Neutral Tiles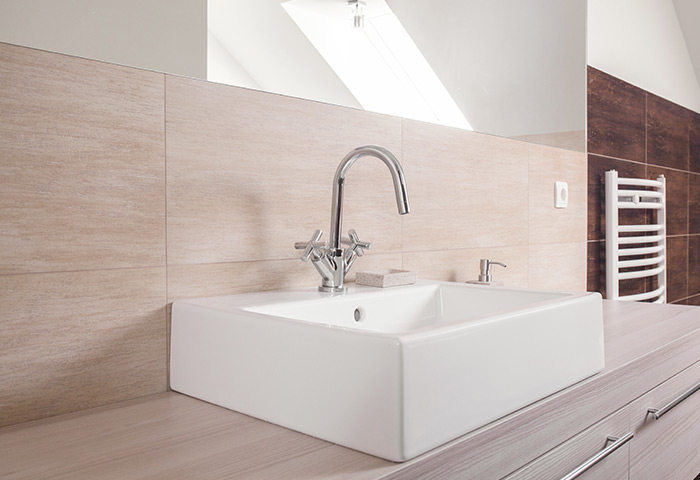 Neutral colours are prevalent in contemporary designs, and this trend will continue in 2022 bathroom tile trends. Bright hues like blue, red, and yellow are not widespread in bathrooms and are unlikely to become so any time soon. Instead, homeowners are gravitating for neutrals, particularly nude neutrals like grey and ivory. So much so that a new colour has been named and is being offered in product lines.
The bathroom is designed to be calming, and the colours help to achieve that goal. Layer in different shades of neutral colours, textures, forms, and finishes to bring everything together in a unique and appealing way to keep the bathroom from being dull.
Wood Planks Flooring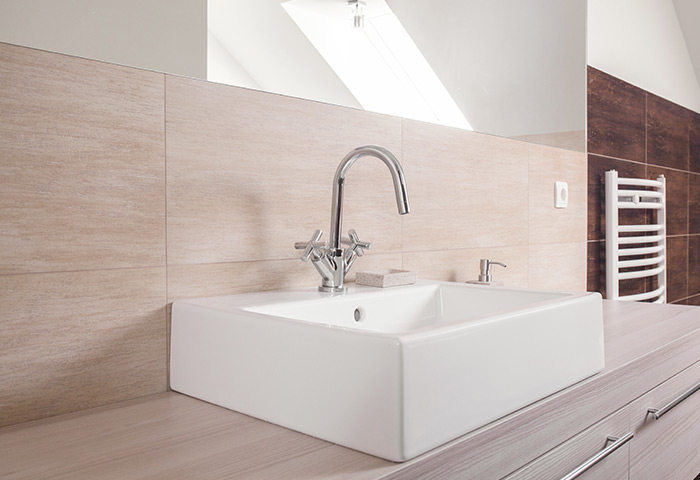 Natural elements, such as those used in this bathroom, can be used to include nature.
Wood planks are only now making a name for themselves in the market. While authentic wood-grained tiles, such as oak, maple, and cherry, are the most popular, porcelain wood grain tiles are ideal for the bathroom since they are stain and water-resistant without sacrificing design aesthetics.
The wood grain tiles simply add to the natural vibe of the area, which is so important in a bathroom. Mix natural stone planks and other elements like concrete with the wood grains for a more interesting effect.
Marble Tile Flooring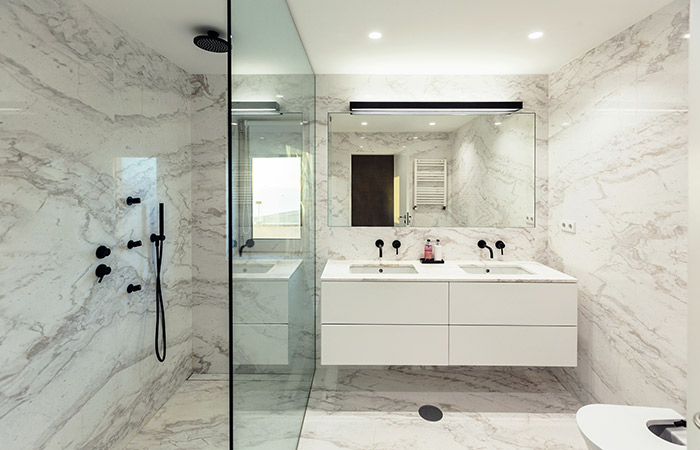 Marble finish vitrified tiles will give your bathroom a clean, white aesthetic that isn't devoid of character.
Marble is a high-end material that is prized for its opulent appearance. Marble is a naturally occurring rock, and each piece has its own colour and style. Marble has slowly crept into our houses, especially in the bathrooms. These neutral treatments allow the marble's intrinsic beauty to shine through to its full potential, free of any obstructions.
To get your creative juices flowing, take a look at these master bathroom ideas. Marble-like floor with big-scale patterns works particularly well in large bathrooms to provide a unique and luxurious look.
The marble floor effectively transforms into a vast canvas, with the inherent beauty of the marble complementing the intriguing pattern embossed on it. Manufacturers may now design porcelain tile to seem almost identical to natural marble because of technological advancements.
3D Tiles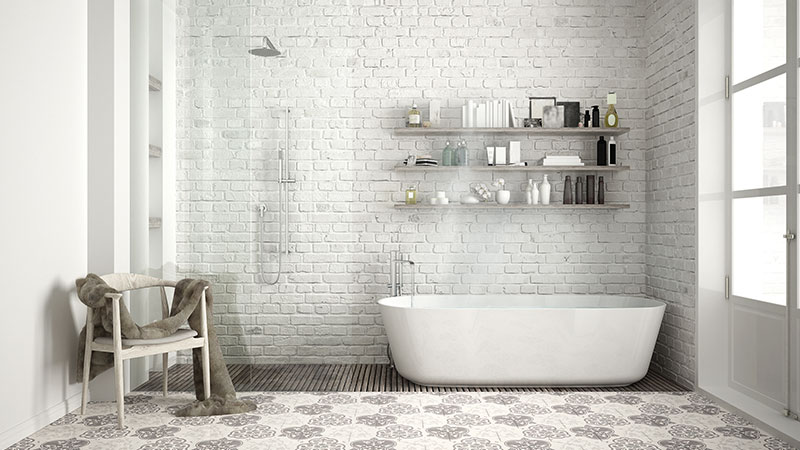 This lovely bathroom in blue demonstrates to us how we may make our bathroom decor into a magnificent landscape and give it life. With a magnificent 3D appearance, we can see amazing dolphin bathroom tiles that give the idea that we are in a sea of water with dolphins leaping out at us from the walls.
These tiles are wonderful imaginative replacements for the conventional 2D tiles frequently utilised if you're looking for bathroom décor inspiration.
Stone Tiles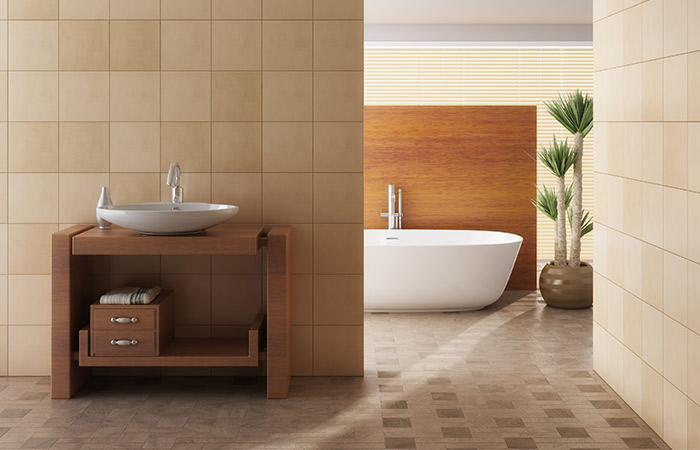 Most people enjoy this design since it is straightforward and uses muted colours. For its superb design aesthetic, which combines contemporary and modern styles, the stonewall decor is well-liked.
The only splash of colour in this room is the greenery, which contrasts beautifully with the grey tones and makes a great statement with the rug and floating shelves. These trendy bathroom tiles feature an edgier, grittier design that has a timeless appeal and is ideal for usage in compact areas.
Fancy Tiles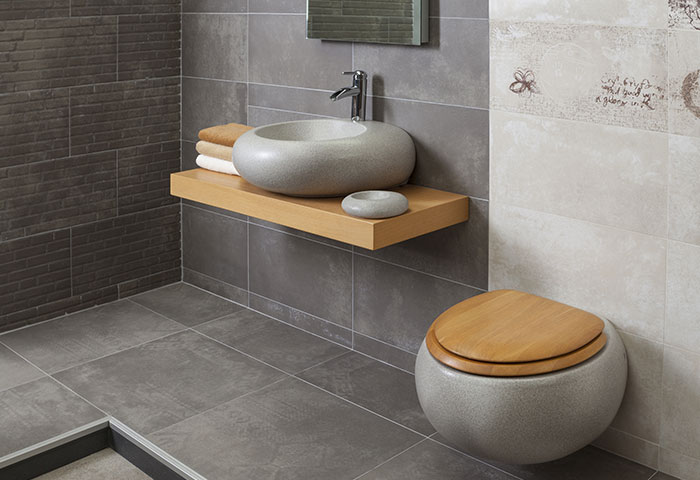 Here, we find a white bathroom that is completely monochromatic and is sure to provide a serene and unhurried atmosphere. The décor, which was influenced by spa-styled luxury, features a lot of white; the only exceptions to this colour scheme are the flora and the lovely dark grey floor tiles.
Stylish black faucets give the entire bathroom a sleek appearance. The bathroom wall tiles' symmetry, combined with the room's abundance of windows and natural light, give the area a fresh appearance.
Ivory Tiles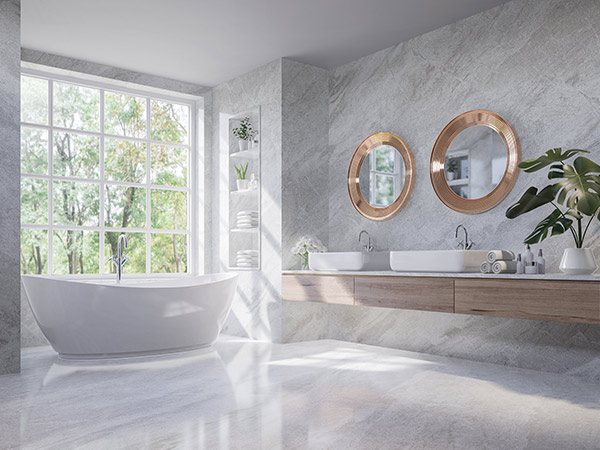 The ivory tiled wall in this bathroom creates an unusual colour palette that veers between soft and dramatic. When paired with elegantly designed open shelves and delicate ornamental hanging lights, the neutral décor of these new bathroom tiles looks natural and classy. The entire environment exudes a timeless elegance that is exactly right for this bathroom. It is understated and elegant.
Moroccan tile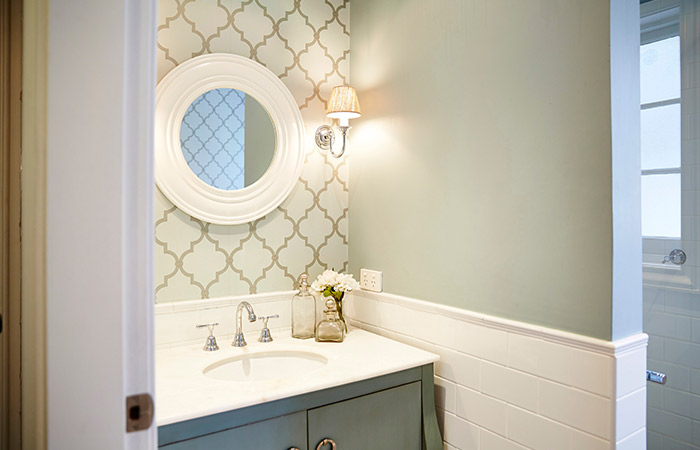 In this bathroom, which is reminiscent of a Moroccan tile bathroom, recognised for its meticulous attention to detail, we observe glazed vitrified tiles in a variety of colour tones and patterns. The eye-catching, contemporary printed patterns in a variety of hues and patterns go well with the round mirror and the bathroom's white vanity and claw-foot bathtub.
They also enhance the fashionable printed designs. The bathroom tiles are a beautiful complement to the decor and will undoubtedly exude style.
Digitally Printed Tiles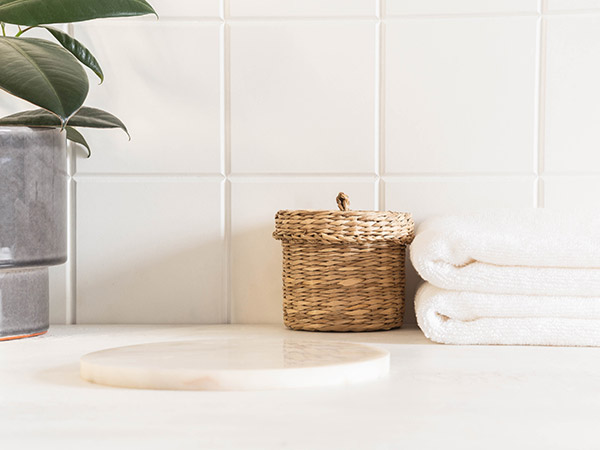 On one side of the bathroom wall, there are stunning digitally printed pictorial mosaic tiles with intricate patterns that attract the eye. The bathroom in this beige colour is made even more beautiful by the white sink and bathtub.
There is plenty of storage space on the floating black and beige tabletop. The high-resolution impression of these digitally printed tiles is what makes them so popular, and there is a huge selection for everyone to pick from.
Johnson Bathroom Tiles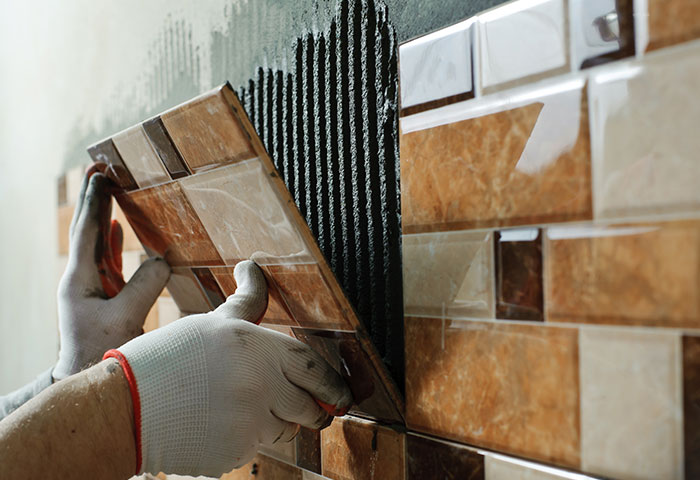 These tiles are ceramic and come in a wide range of hues, designs, and textures. These tiles look good in both contemporary and traditional settings. The décor is kept modest with the help of a straightforward two-tone tile pattern. A three-legged stool on which to place your bath towels is placed next to the white bathtub.
The simple bathroom tiles are made of vitrified porcelain, are stain- and germ-free, and have an interior design that demonstrates how a bathroom can be both straightforward and fashionable while still being functional.
Frequently Asked Questions
Since bathroom tiles are anti-skid, they are less porous even if they appear to be porous. Two requirements must be met for the bathroom tiles
They must be resistant to moisture and water
They must not be slick.
You need certain tiles that are non-porous and do not absorb water or moisture for the bathroom because it is a very small, damp environment.
The borders of tiled surfaces are also susceptible to water seepage. A silicone sealant should be applied to the seams at the borders of splashbacks between tiles and other surfaces, such as windows, sinks, and walls, in order to avoid this from happening.
Yes, you can. However, do keep in mind the surface finish, design and size of the tiles. The requirements for each venue differ in terms of aesthetics in addition to practicality. Aside from ceramic tiles, which can be used on all the surfaces in your kitchen and bathroom, including the walls, countertops, floor and even the ceiling, ceramic tile is a practical option for backsplash installation.