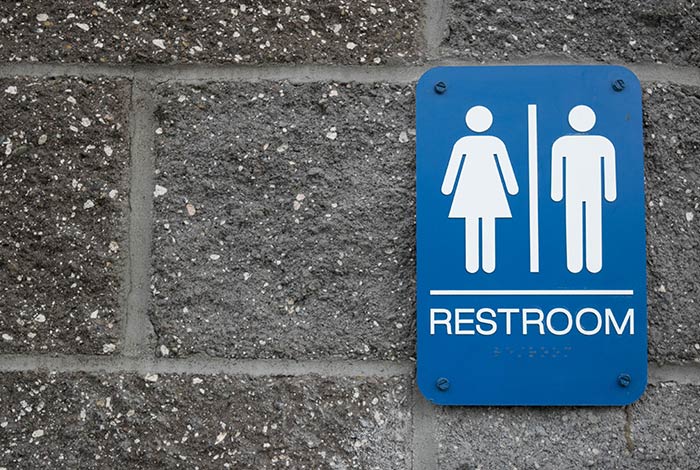 One of the many choices you will have to make when remodelling or building a bathroom in your home is selecting the tiles, which you anticipate will be the most pleasurable. They likely will be the first thing you notice because they set the tone for the finished space's overall appearance and feel.
Of course, the joy of finally selecting your tiles could abruptly give way to indecision due to the vast array of options. Is it better to have a darker tone or a lighter one? Small or large? glossy or matte? Smooth and modern or textured and organic?
It's enough to transform that happiness into stress and worry about making the right decisions. But tread this path one step at a time, and you are sure to be delighted for a long-time with your choices:
Choose the Right Material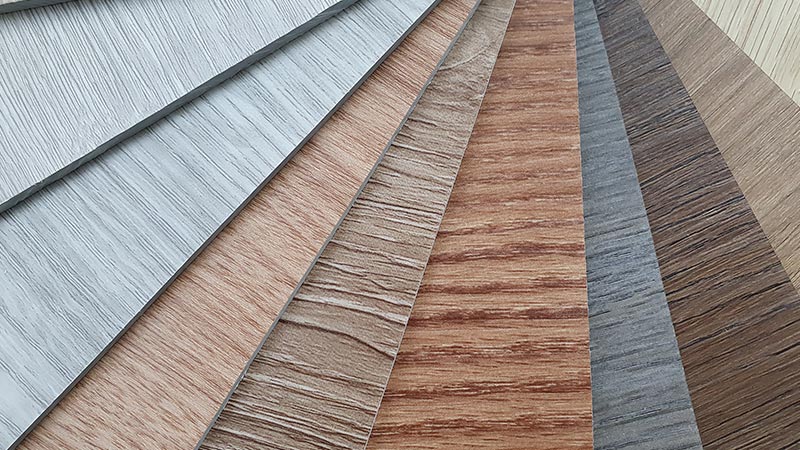 Of all the multitudes of tile material options, both Ceramic and Glazed vitrified tiles feature on top with their durability and design options. They won't allow bacteria and odours to thrive and are resistant to dampness, stains, and scratches to the surface. They are a fantastic option for a restroom with plenty of traffic.
For a sleek, opulent appearance, vitrified tiles provide a broader variety of hues and patterns. Some of the features which make vitrified tiles uniquely fit for bathroom floor include:
Resilience to water condensation (moisture buildup)
Resists pathogens and bacteria build-up (Germfree)
Easy to maintain
Wide range of design options
Quite affordable compared to other materials
Choose the Right Appearance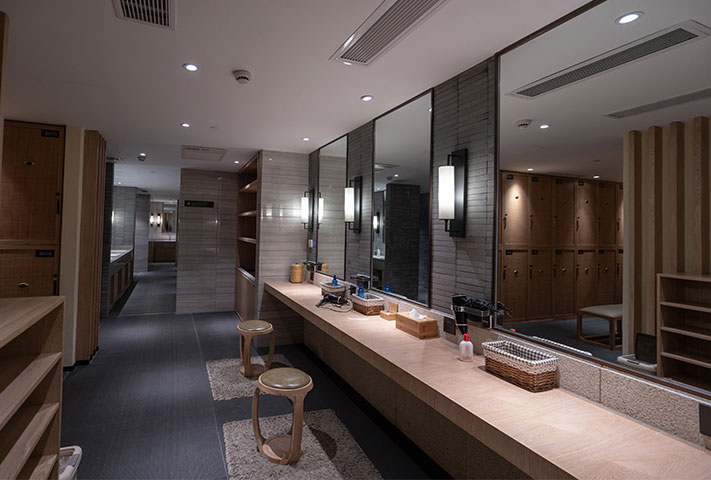 In terms of both appearance and utility, Glazed Vitrified Tiles (GVT) or Digital GVT tiles excel. The endurance of vitrified tiles is another benefit. The designs of GVT tiles might have a slate, stone, wood, or other natural appearance.
GVT tile collection includes high gloss, polished, satin matte, rocker and wood finishes. High gloss and satin matte tile finishes are widely used in home and commercial settings. Some of the most popular GVT tiles include:
Poplar Beige
Cementum Gris
Nice Pearl or White Pearl
Amazon Bottochino
Choose The Right Finish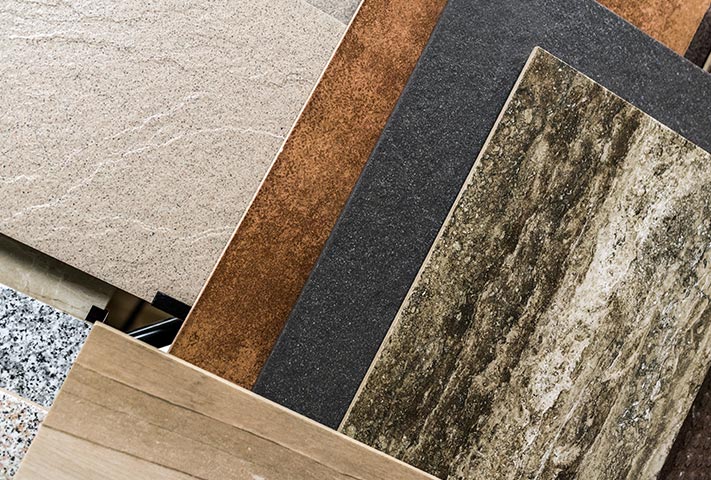 Different spaces within and outside the house or building demand different kinds of surfaces. vitrified tiles offer to resolve the utility problem with various surface finish and glaze options:
1. Added Texture
A tile that is inspired by nature can be a good choice if you want to give your bathroom a spa-like atmosphere. All of these materials will offer you an appearance that is firmly based on nature: stone effect tiles, slate, travertine, real stone tiles, and marble effect tiles. For an energising and invigorating result, combine these textures with natural wood tones.
2. Smooth Finishes
Undoubtedly, a smooth tile will always be simpler to clean. Water may have a greater propensity to collect on deeply embossed tiles, naturally occurring tiles with dips and crevices, pebble tiles, and the like. So, keep in mind that you may need to be a little more diligent about a cleaning programme. Consider your ability to maintain your bathroom's tile over its entire lifespan when choosing your tiles.
3. Marble Effect Tiles
Marble is the most popular stone kind right now, according to interior designers. Any wall space gains individuality from the lovely and striking veining. Natural marble has the drawbacks of being pricey and requiring regular sealing and upkeep. Alternatives that replicate the look of marble are growing in popularity because of this.
4. Cement Tiles
The biggest interior design fad in the world is the natural appearance or the notion of "bringing the outdoors in." It all comes down to bringing in natural elements to your home to assist establish a calming atmosphere.
5. Wood Effect Split Face Tiles
Reclaimed wood is generally wood that has been taken out of one environment and given a new life by being used to make flooring or furniture. Reclaimed wood has a distinct personality and is quite appealing because of the true cocktail of various colours, finishes, and textures that are produced as a result. Without the high cost, these Wood Effect Split Face Tiles replicate all the elegance of salvaged wood.
Choose the Right Size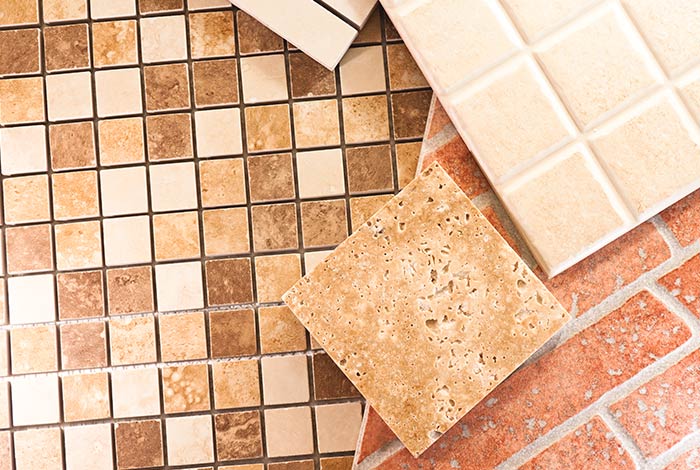 The right tile size depends on the available space and the type of ambience you want to build. You can also use different types of floor and wall tiles to mark areas if you have enough space:
1. According to the Room
Generally speaking, you might want to wait to use any large format tiles in the space if your room is small (as many bathrooms are). Choose tiles that will fit your room's size, such as mosaic tiles for a very small cloakroom or medium-sized tiles for a bathroom that is between sizes. If you need some assistance in this area, check through our How to Choose The Right Tile Size feature.
2. Shower Area
In general, you should use floor tiles for shower floors or pans which can offer proper slope for water drainage. The best sizes for this area would be 30x30cm to 60x60cm depending on the bathroom size. Bigger bathrooms can also use tiles with sizes up to 60x120cm.
Glazed vitrified tiles are the best material for the application in shower area both on walls and floor. The concept is that you need tiles small enough so that you can have soft contours to pitch the flooring correctly. This will help the water to properly run toward a central drain and avoid buildup of slush.

Shower area tiles should also have anti-skid properties to offer better grip on the floor. However, smaller tiles necessitate more seams between them, which calls for more grout lines. More grout lines increase the need for regular maintenance and increase the seepage risk. So, shower floor tile installation needs a fine balancing act between tile size, slope and looks of the place.
3. Wall Tile for Bathroom
Bathroom walls typically look their best with tiles larger than 30x30cm. The sizes you can consider would include 30x45cm or larger sizes like 60x120cm for bigger bathrooms. Rectangular tiles like 30x45cm or 60x120cms are perfect for bathroom walls when you are covering the wall up to the ceiling. Larger-sized tiles, for example, 30x45cm or 30x60cm, can be laid horizontally for a better appearance and fitting.
Since bathrooms also feature a 1:2 size ratio, subway tiles are also a favourite. Consider employing listellos for tiles that are as long but narrow as possible. Two panels of a wall tile are frequently separated by these ornamental tiles.
Choose the Right Quantity (area & use of calculating)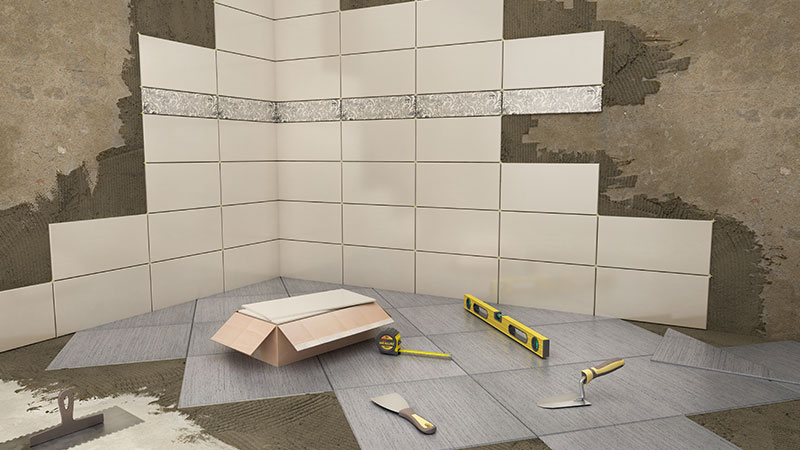 Once you have decided the material, design, texture and size of the tile, the only thing left is to figure out the quantity you need. You can use the tile calculator for the same and take care of the following:
1. Outstanding Tile
Find a design you adore and use that as a starting point when selecting your bathroom tiles. A particular pattern, a striking colour, or an intriguing shape might have captured your heart. This will become the room's focal tile, and you can utilise it to bring drama to the flooring or shower enclosure in addition to using it as a wall accent. Then, decide on your accent tiles using your stand-out tile as a guide.
2. Comfort
Remember that if you have tiles on the floor of your shower, you'll need something secure enough to prevent slipping while still being comfortable to walk on with bare feet. Generally speaking, it's a good idea to choose little tiles or mosaic tiles in this area because the extra grout lines will boost the area's slide resistance without bothering your feet.
3. Layout of the Tiles
Choosing a straightforward tile needn't be monotonous, of course. To add a little bit unique to your design, there is a tonne of patterns that can be made by arranging rectangular or metro-style tiles in an intriguing arrangement. You can find many ideas in our post on the various tile-laying techniques.
Bathroom flooring utilises perhaps the largest variety of tile options from mosaic to large and from digital print to natural hues. Be mindful of friction with the COF number. Tile manufacturers list the Coefficient of Friction (COF) ratings for each tile in their written and online material. Higher COF means better surface resistance.
Ceramic and vitrified tiles with a rating of 0.42 are the most popular and recommended for bathroom floors. Because of the excellent grip, and its seaming offers for both wet and dry feet, mosaic design tiles are frequently used for bathroom floors. These tiles replicate the complex mosaic tile designs effortlessly.

Furthermore, even in the tiniest bathroom, a tile of this size will result in a respectable number of full-size tiles. In light of this, small bathrooms and powder rooms look great with tile that is 4 inches by 4 inches.

The square footage of your bathroom should be determined before deciding whether to use large format tile there. This will enable you to calculate the final number of full-size tiles.
Frequently Asked Questions
Not necessarily, but with the right colour choices, the pattern can be appealing. Though the bathroom floor and wall tiles do not need to match the same colour floor and wall has their benefits. The same colour tiles for walls and floor help your space appear larger.
You can only match the print of the tile. You should avoid using polished or glossy tiles on the bathroom floor as they can get slippery with water. Maintaining uniformity will be easier if you use the same floor tiles across the entire house. However, do make sure that the bathroom floor gets a slip-resistant texture. Use matte finish or anti-skid tiles on the bathroom floor for safe usage.
The size of the tile is often not given enough attention in the bathroom. However, it can make your bathroom look spacious and change its aesthetics. Larger tiles will help the bathroom appear spacious. Large tiles will also make a space appear larger than it is. While smaller tiles can make the space look warm and cosy.