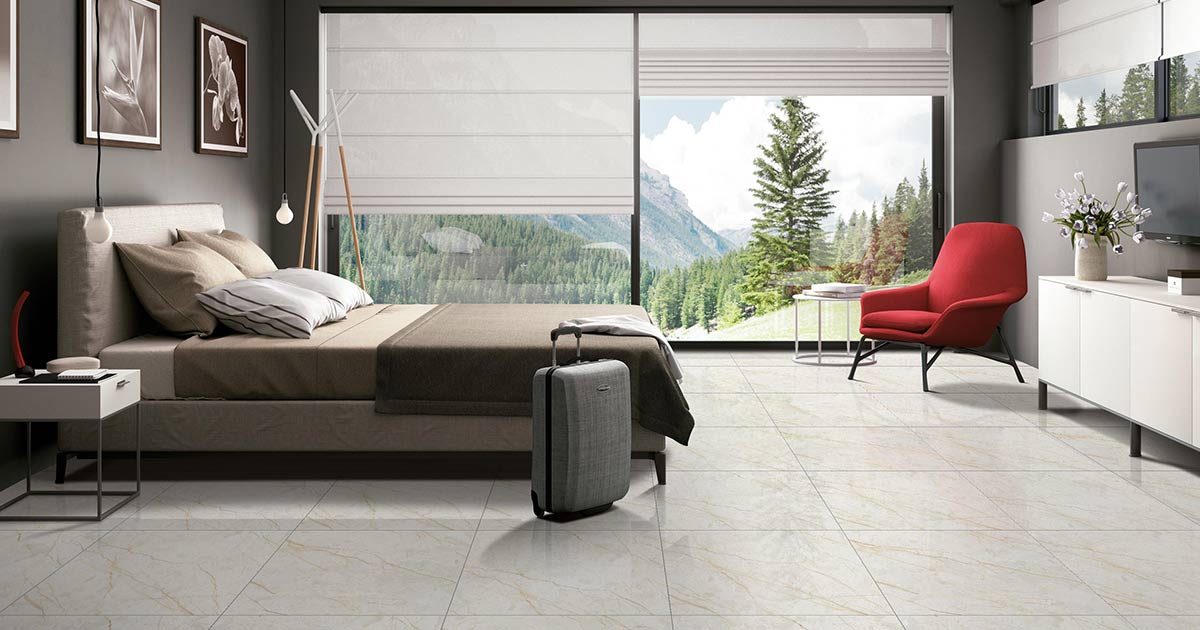 Choosing the appropriate tiles for an area is crucial to determining its beauty. The two most widely utilised finishes by homeowners, interior designers, and architects are glossy finish and matt finish tiles, which are both available in a variety of finishes.
Glossy and matte finish tiles are the most widely utilised by architects, interior designers, and homeowners among the numerous varieties of textures and finishes. Despite using the same raw materials and going through a comparable production process, both gloss and matt finish floor tiles have different levels of smoothness and sheen.
The main difference between glossy finish tiles and matt finish tiles is that glossy finish tiles have a long-lasting, glossy, and glazed layer of liquid glass on them.
Continue reading to find out how these two finishes differ from one another and what characteristics each one has.
Glossy Finish Ceramic Tile Texture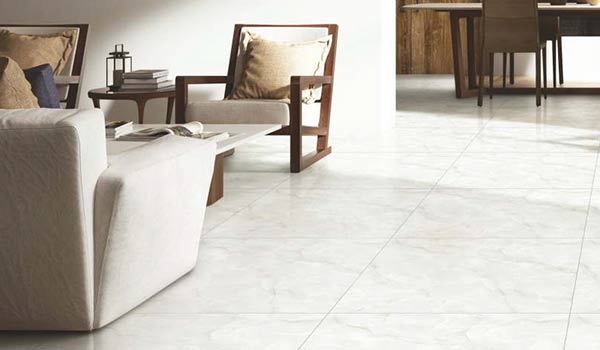 The glass layer that gives tiles their gloss also enhances the tile design's texture and colour. This transforms the tile's appearance and gives it a mirror-like sheen.
Key Elements of Differentiation
Create the Look of More Space in the Room
High Gloss finish tiles have a stunning, mirror-like sheen. This shiny surface causes light to bounce all over the room, giving the impression that it is much brighter and larger. Glossy finish floor tiles are a great option for compact spaces and areas with little to no natural light. The most recent Inspire collection of vitrified tiles is available here.
Excellent for Backsplashes
High gloss GVT tiles from H&R Johnson's Porselano collections are perfect for use on backsplashes and walls. The scratch and stain-resistant surfaces are excellent for floor usage and offer multiple unique and mesmerising prints. You can select from a huge selection of colours, patterns, and tile styles when purchasing these tiles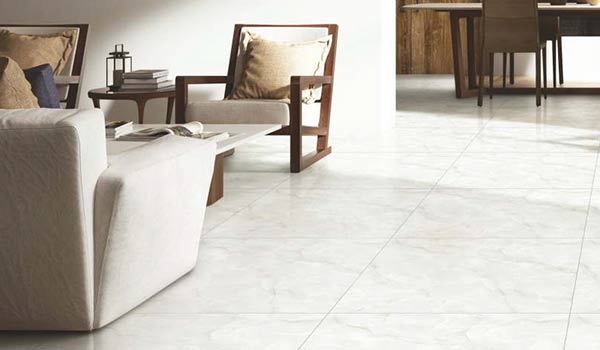 Get A Sleek Appearance

Glossy floor tiles may give any room a sophisticated feel. Glossy glazed vitrified tiles that resemble marble are the ideal flooring option for rooms with a bigger footprint, such as living rooms or bedrooms. These tiles can closely resemble actual marble while requiring less maintenance.

Simple To Maintain & Clean

The tile is very simple to clean with some soapy water and a mop because of the smooth finish, which makes cleaning quick and easy without a lot of scrubbing necessary. The smooth surface also ensures that there are no cracks where dust can gather. This is just one of the numerous factors that make gloss tiles a popular option for cluttered areas like shower walls and kitchen backsplashes.

Make A Room Seem Brighter

Gloss tiles help rooms with little natural light make the most of it by reflecting light back and forth throughout the room. An excellent choice for tiny downstairs bathrooms.
Matt Finish Ceramic Tile Texture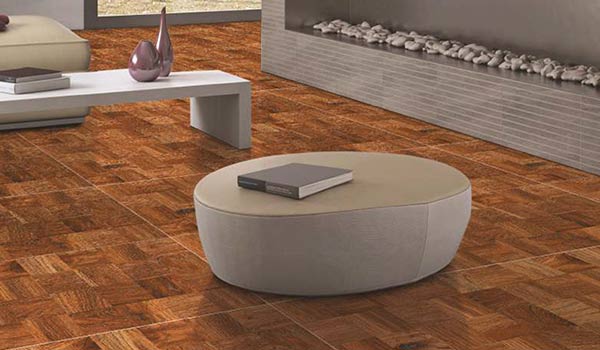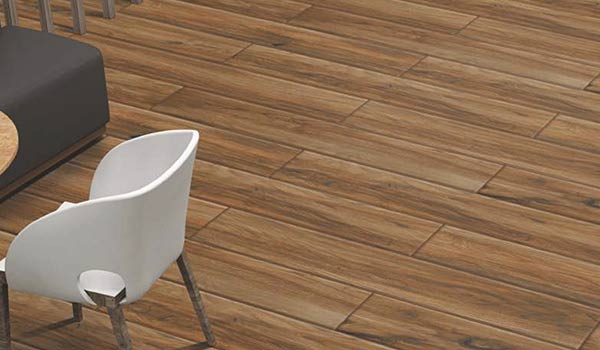 To give matte finish tiles a more understated appearance, a specific layer is placed on top of them. Matte tiles are renowned for their non-shiny, non-slip surface, which makes them the ideal choice for floors in bathrooms and kitchens in addition to areas like living rooms, bedrooms, and workplaces. They elegantly accentuate any area, be it the floor or the walls, with elegance and sophistication.
Key Elements of Differentiation
Little Upkeep
While matt tiles lack the brilliant and sparkling appearance of gloss tiles, they have higher traction.
Matt tiles have a more 'non-slip' reputation in high-traffic areas that are frequently in contact with water, humidity, and steam. Matt tiles will help areas such as hallways, kitchens, and bathrooms.
Rustic Ceramic Tile Texture
Matt tiles are the way to go if you want to produce a natural or rustic look. The warm, natural, and earthy tones of the various stone, wood, and cement look tiles all contribute to the rustic effect. Matt tiles provide a relaxing ambience for people looking to rest and unwind. And, so is the popularity of sobar matt finish tiles with cool colours for bedroom walls.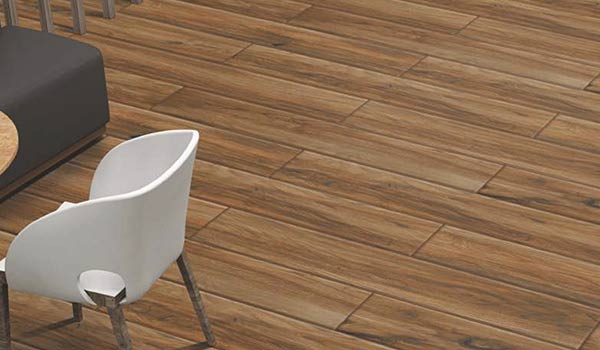 Slip-Resistant Properties
Matt finish tiles are non-slippery due to their rough surface, which provides superior friction to glossy tiles. Because of their anti-slip properties, these tiles are ideal for damp areas such as the bathroom and balcony.
Furthermore, because they help reduce slippage and accidents, these tiles are an excellent addition to homes with children and dogs.
Cleaning Properties
Matt tiles are easy to maintain with regular cleaning. You can simply wipe clean the tiles with warm water and mild floor cleaning detergent or liquid.
Appropriate Ceramic Tile Texture for Different Spaces
The tile finishes each have their own set of advantages and disadvantages. You can choose either finish depending on the size, lighting, style, and décor of the place where the tiles will be installed. The expert recommendation however poses only two conditions for you:
Use matt finish tiles on the floor if the area is expected to receive water spills
Matt finish recommended for moderate to high footfall spaces
Gloss or high gloss tiles are recommended for medium to low-traffic areas
You may even utilise both finishes in the same room to create a fascinating contrast of glossy and matt. For example, a matt finish wall tile can be combined with polished gloss finish floor tiles.
Frequently Asked Questions
Any man made tile which uses clay and other natural materials amalgamated at a high temperature can fall under ceramic tiles. Ceramic tiles can be further classified as Glazed Vitrified (GVT), Full Body Vitrified (non-glazed but vitrified), and ceramic or non-vitrified tiles. Each of these tiles can be further classified into several other categories depending on their print, texture, and finish.
Yes, you can use ceramic tiles outdoors. Almost all types of ceramic tiles including non-vitrified tiles are commonly used for wall cladding and front elevation. However, vitrified tiles will perform better under harsh conditions. Therefore, glazed vitrified or full-body vitrified tiles are better for outdoor applications like gardens, pathways, and parking lots.
Porcelain tiles are harder and feature lower porosity than non-vitrified ceramic tiles. This allows them to have a longer life in a harsher environment than non-vitrified tiles. Vitrification also moulds all the ingredients more homogeneously through the tile. Thus, providing better mechanical strength to vitrified tiles.