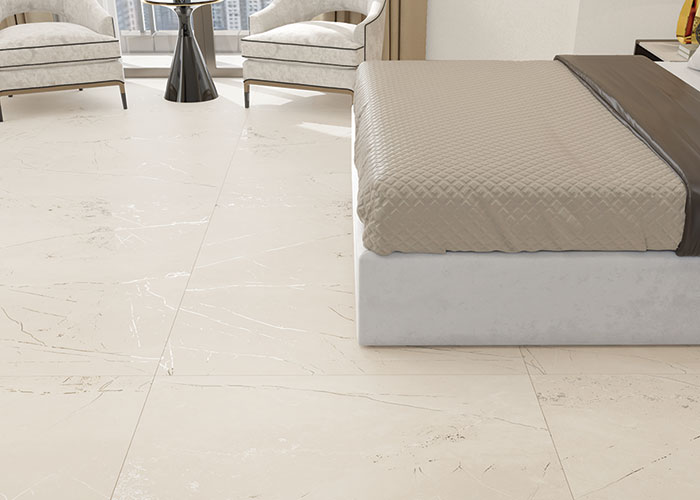 Perfectly tiled floors can turn any home, office, shop or outdoor space into a beautiful and flawlessly attractive space. Vitrified floor tiles with a rocker matt finish can give the feel of natural stones under your feet. High gloss tiles create a polished appearance for the floor, albeit without the effort of actually polishing the floor.
However, does it mean you can put any tile you like on any surface? Perhaps not. Here's a list of seven critical factors you should consider while choosing wall and floor tiles for different areas.
These factors should also work as a buyer's checklist while you select the best wall and floor tiles for your home, office, bathroom or kitchen.
Tile Size vs Tile Design
Installing wall and floor tiles at home is that part of the decorative finish you'd adore for a long time. Thus, the tiles' colours, design and patterns matter greatly when picking the best wall and floor tiles for your home. Tile size is one of the first things you should finalise while selecting tiles.
Tile size can limit or expand the tile design options for you. Usually, larger tiles offer superior and more premium design options. You can find perfect, or even better, alternatives of Italian marble, granite, and wood with large-size tiles.
For example, the Johnson Marbonite range offers polished tiles in 60x120cm size, which mirror the appearance of Italian marble on the floor and walls. Similarly, you can replicate wooden flooring with 60x120cm Johnson Porselano Tiles or 20x120cm planks.
Indoor or Outdoor Application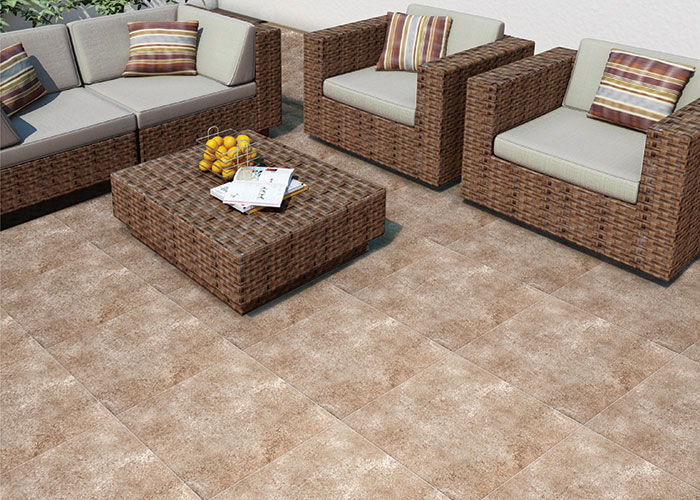 One of the things that homeowners often skip enquiring about the wall and floor tiles is whether they can handle outdoor applications. You should pay attention to the tile type when buying for outdoor areas.
Almost all types of ceramic tiles can work for indoor, and outdoor walls. Though outside tiles will be exposed to environmental elements, glazed ceramic tiles and glazed vitrified wall tiles at H&R Johnson can withstand the elements with ease. Thus, you can use these tiles for external wall cladding without a worry.
Floor tiles must be sturdier and more durable to survive especially outside the house. This is why floor tiles are often thicker and denser than wall tiles. Also outdoor tiles can be thicker than indoor tiles if they are placed in parking or landscaping. Another feature that often decides the type of tile you can use outside is the need for anti-skid features.
Such tiles are a must-have for areas with heavy footfall, parking, ramps and staircases if they are exposed to rainfall.
Tile Types, Life, & Appearance
All wall and floor tiles are not the same, even if they appear that way from the outside. One significant difference between a wall and a floor tile is its thickness. Other than thickness, wall tiles are also lighter, i.e., made of a lower density base than floor tiles. That is due to the load factor. Since wall tiles do not bear weight like floor tiles, they can have a lighter body.
Such differences also culminate in price differences. Tiles with higher density and thicker bodies will obviously cost more than lighter tiles. Also, tile durability and usage differ according to the tile type:
| Ceramic Non-Vitrified Tiles | Vitrified Tiles |
| --- | --- |
| Fired at about 800 degrees. The tile base is made of clay, sand, and water. | Vitrified tiles are baked at temperatures close to 1200 degrees. Composed of clay, silica, quartz and feldspar. |
| The final structure is close to earthenware and a hard glaze is applied to the top surface. | The final structure is a uniformly vitrified body. The body is stronger and has lower water absorption than non-vitrified tiles. |
| This glazed surface can be digitally painted with attractive patterns. | The tile can be polished without glaze. Or glazed then digitally printed, or directly infused with colours and polished |
| Glaze offers water and stain resistance and makes the surface more durable. | Surface and body qualities can vary greatly. Tile reflects natural materials like marble, granite and other stones. |
| Recommended for wall tiling, and indoor applications. Floor applications are viable with low footfall, like homes. | Recommended for floor and wall usage with medium to high foot traffic areas like commercial centres and offices. |
| Can be used for outdoor wall cladding. But do check the manufacturer's recommendation for applications. | Perfect for outdoor applications. You can also have specific options for parking, swimming pool, footpath, staircases, etc.. |
Non-vitrified tiles are often less expensive than vitrified tiles and available in smaller sizes. On the other hand, vitrified tiles offer more durability and a premium appearance for any area. Also, vitrified tiles are available in larger formats, which helps enhance the look of large spaces like hotel lobbies, luxury stores, etc.
Tile Surface Finish & Placement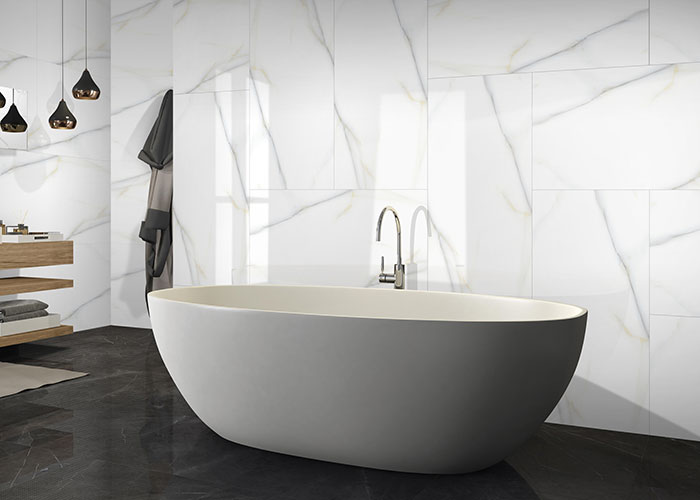 You can come across as many as six or more surface finishes if you really explore the ceramic tile world. While some of these finishes are decorative, others are highly functional.
For example, if you install floor and wall tiles in a lobby or your living room, you may want to use high-gloss and polished finishes for a luxurious feel. However, tiles in areas with the possibility of water splashes must feature a rough surface.
Ceramic and vitrified tiles can feature the following types of rough surfaces at H&R Johnson in the increasing roughness order:
Satin
Matt Finish
Rocker Finish
Rustic
Textured
Areas like bathrooms, outdoor patios, home parking, etc., should use tiles with rougher surfaces to offer a higher grip even when wet. Parking and footpath tiles can have 3D features for a higher grip in any weather.
Grout Selection
Grout is one of the two critical components of tile installation, especially for indoor spaces and walls. One of the reasons you want to install tiles on your home walls and floor is to protect the base structure from water and moisture damage.
Proper grouting, or sealing the space between tiles, is crucial to achieving this goal. Also, you can use different grout mixtures for different purposes. Tile applications in homes usually require cementitious sanded and unsanded grouts. These are the most commonly available grouts but require regular maintenance.
Other than these, you can use epoxy grouts for surfaces exposed to water if your pocket allows. Epoxy grouts are better for tiled spaces like shower walls and floors. Epoxy grout is fully resistant to moisture and stains, easy to clean and requires negligible maintenance.
Special Purpose Tiles
Special-purpose tiles are manufactured to meet the functional needs of a specific area. For example, swimming pools, commercial parking, tac tiles, cool roof tiles, step stone tiles, etc., are special purpose tiles. So, when you want to tile up such spaces, you can choose from area-specific tiles, i.e., swimming pool tiles for swimming pools.
Tile Colour Combinations
Tile colour combinations are another factor that often ends up underutilised. You can create unique interior patterns by mixing solid colour tiles with patterns or other solid colour tiles. Just avoid mixing two different kinds of tiles on one surface.
For example, mix the colours within the same category of porcelain tiles while installing porcelain tiles on the floor of your living room. However, you can have a different type of tile adorning the walls and floor of the room
Engage The Experts for the Best Wall & Floor Tiles
The factors like tile size, type, appearance, and surface finish should help you find the most suitable wall tiles. Grout selection will matter where the walls are exposed to different and unique elements. For instance, in the kitchen, the backsplash may bear food and oil stains, while in the bathroom it will be smeared with water and soap.
Tile choices for your home or commercial area usage are too numerous thanks to modern technologies. If you feel overwhelmed with the factors you need to consider while selecting the best tiles, you can also consult the experts at H&R Johnson.
H&R Johnson also provides a comprehensive tile guide for you to explore the various tiles before visiting the store.
Frequently Asked Questions